Do You Know Where the Traps Are Hidden
for Estate Planners in 2012?
(and, more importantly, how to avoid them?)
As in any other year, there are current trends and developments in estate planning that can present big traps - -and liability exposure - - for the unwary! You need to keep informed, so you can properly advise clients and carefully draft documents.
For example, you need to know…
Given current tax legislation uncertainty, how do you infuse more flexibility into your clients' planning and documents?
 How do annuities and life insurance still accomplish important planning goals?
How do you properly use powers of appointment as incredibly flexible and important planning tools?
How can you fix bad or out-of-date trusts (even irrevocable ones) after the fact?
How to properly use - - or not use - - portability? (There are lots of devilish details and planning conclusions that are not what logic would lead you to!)
 With the IRS expanding its gift tax audit net, what can you do to minimize the likelihood of your client getting ensnared?
 What are the overlooked GST planning options and pitfalls that you should be considering in case the exemption is really reduced?
How you can better plan trusts to minimize the potential state income tax burden?
Join us and nationally renowned tax and estate planning CPA and attorney, Martin M. Shenkman, for an "in the trenches", practical approach to these and other current issues in a 90-minute program entitled, "Recent Developments in Estate Planning: Special Traps and Tips to Avoid Them."
Program Title: Recent Developments in Estate Planning: Special Traps and Tips to Avoid Them
Speaker: Martin M. Shenkman
Duration: 90 minutes
Purchase
ABOUT THE SPEAKER
J.D., CPA, MBA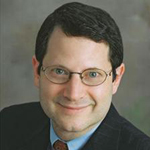 Martin "Marty" Shenkman, Esq., CPA, MBA is an estate planning attorney and Certified Public Accountant from Paramus, New Jersey. He received his Bachelor of Science degree from Wharton School, University of Pennsylvania 1977 with a concentration in accounting and economics. He received a Masters degree in Business Administration from the University of Michigan 1981, with a concentration in tax and finance. Mr. Shenkman is a widely quoted expert on tax matters and is a regular source for numerous financial and business publications, including The Wall Street Journal, Fortune, Money, The New York Times, and others. He has appeared as a…
IMPORTANT NOTICE REGARDING CE CREDIT

The Ultimate Estate Planner, Inc. and the presenter are not registered Continuing Education Sponsors and this program is not pre-approved for continuing education credit for any state or regulatory agency.

However, please note that each program includes a Certificate of Completion and, depending on the license and the regulatory agency for which governs a participant's CE credit, some professionals may be able to self-report his or her participation and receive credit. It is the responsibility of the participant to complete any process necessary to seek self-reported CE credit for his or her participation. By registering for a teleconference (or purchasing on On-Demand program), you understand that CE credit is not guaranteed or warranted by the presenter or The Ultimate Estate Planner, Inc.