Fewer Estates May Be Taxable
But More Need Estate Tax Returns!
 (Are You Missing Out On This Huge
Practice-Building Opportunity?)
Thanks to the ever-increasing estate tax exemption, it seems fewer estates will be required to file a Form 706 (Federal Estate Tax Return). Wrong!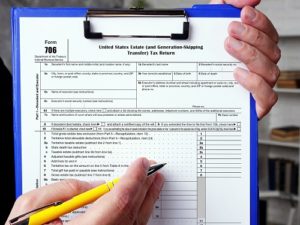 Lots of estates that don't exceed this new exemption may want to file a 706 because of a 2010 Tax Act provision… "Portability"!
Married couples may now fully utilize the first to die's estate tax exemption without bothering to set up "A" and "B" (or "credit shelter") Trusts, provided the survivor elects portability - - on a timely filed 706.
This makes sense when the total estate is worth over $12.06 million at the first spouse's death. And this could also make sense if the total estate is less than $12.06 million but may grow to over $11.4 million by the surviving spouse's death, or there are concerns that future laws may reduce the exemption amount available to the survivor's estate.
Plus, keep this in mind…many times, even when "A" and "B" trusts are set up, the first to die's exemption may not be fully used because assets like IRAs pass directly to the survivor - - and that unused exemption will be lost forever if you don't timely file the 706!
What all this means is that many estates, even those well below $12.06 million may now need a 706 done, which is a golden opportunity for you, if you know how to properly prepare the Form 706!
Nationally renowned tax expert, Robert S. Keebler, CPA/PFS, MST, AEP (Distinguished), CGMA,  has put together this 2-part program, "Properly Preparing the Form 706 (Estate Tax Return)".
On these two in-depth 90-minute programs, you will learn:
How to successfully navigate the Form 706, line-by-line
How to complete the new Schedule PC
Line 7 worksheet instructions
Dollar amount limitations
The ins and outs of the new "Portability" rules
How the rules actually work - - using common examples
The impact of choosing Portability - - or not - - for different types of clients, including the income tax consequences
How to avoid malpractice traps associated with Portability
Overlooked GST issues relating to Portability and the $11.4 million exemption
The traps and tricks of other key 706 schedules, unrelated to Portability
Supplemental Portability Election Update (Rev. Proc. 2022-32)
Your purchase includes an instantly downloadable video and audio recordings and PDF handout materials with a supplemental update on Portability Elections.  A PDF transcript is available as an add-on for an additional fee.
Program Title: Properly Preparing the Form 706 (Estate Tax Return): A 2-Part Series
Speaker: Robert S. Keebler
Duration: 90 minutes
Purchase
ABOUT THE SPEAKER
CPA/PFS, MST, AEP (Distinguished), CGMA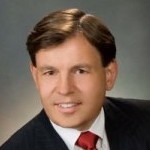 Robert S. Keebler, CPA/PFS, MST, AEP (Distinguished), CGMA is a partner with Keebler & Associates, LLP and is a 2007 recipient of the prestigious Accredited Estate Planners (Distinguished) award from the National Association of Estate Planning Counsels. He has been named by CPA Magazine as one of the Top 100 Most Influential Practitioners in the United States and one of the Top 40 Tax Advisors to Know During a Recession. Mr. Keebler is the past Editor-in-Chief of CCH's magazine, Journal of Retirement Planning, and a member of CCH's Financial and Estate Planning Advisory Board. His practice includes family wealth transfer…
IMPORTANT NOTICE REGARDING CE CREDIT

The Ultimate Estate Planner, Inc. and the presenter are not registered Continuing Education Sponsors and this program is not pre-approved for continuing education credit for any state or regulatory agency.

However, please note that each program includes a Certificate of Completion and, depending on the license and the regulatory agency for which governs a participant's CE credit, some professionals may be able to self-report his or her participation and receive credit. It is the responsibility of the participant to complete any process necessary to seek self-reported CE credit for his or her participation. By registering for a teleconference (or purchasing on On-Demand program), you understand that CE credit is not guaranteed or warranted by the presenter or The Ultimate Estate Planner, Inc.