Set Up More Irrevocable Trusts
and Rewrite Old Ones Too!
You know that trusts need to be irrevocable for estate tax and asset protection purposes - - and you'd like to sell more of them - - but clients often get turned off the moment you mention the word "irrevocable".
And, even when clients do move forward with an irrevocable trust, they often regret it later when they realize it can't be changed! (And if you can't change a trust later you may regret it too, especially when you may need to adapt it to new income or estate tax laws!)
Wouldn't it be nice for your clients - - and you, the estate planning attorney - - if you could build into the trust certain flexibility features that could make the "irrevocable" issue virtually go away? And, even better yet, you could "rewrite" many old irrevocable trusts to include these cutting-edge advances?
And imagine, if you're a life insurance agent or financial advisor, the marketing opportunity for an "Irrevocable Trust Audit" of every existing document out there - - as well as a review of the insurance or investments inside them?
Renowned estate planning, tax and asset protection attorney, Bruce Givner, Esq., can show you how during a special 90-minute presentation entitled, "Making Irrevocable Trusts Flexible".
On this presentation you'll learn in straight forward, plain-English (as well as in the technical detail desired by estate planning attorneys) how to:
Allow the grantor of an irrevocable trust to effectively change the trustees, the beneficiaries and how and when beneficiaries receive their inheritance!
Allow the irrevocable trust to adapt to future law changes!
Utilize powerful, yet little known or properly applied techniques, like "Protectors" and "Flip Switches" (and over 13 other flexible trust provisions)!
Effectively rewrite old irrevocable trusts to add all of these great features!
Combine an irrevocable trust with a Single Member LLC to explode its estate tax and asset protection benefits, as well as enhance its flexibility.
Easily explain and sell all of this to clients and prospects!
Program Title: Making Irrevocable Trusts Flexible
Speaker: Bruce Givner
Duration: 90 minutes
Purchase
ABOUT THE SPEAKER
Esq.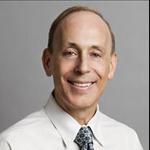 Bruce Givner, Esq., of Counsel to KFB Rice, LLP, is a SuperLawyer who has had a Martindale-Hubbell AV preeminent 5.0 out of 5 peer review rating for 34 years. He is a graduate of UCLA, Columbia Law School and NYU's LL.M (Tax) program. He has been practicing tax law for over four decades, in income tax planning, estate tax planning, sophisticated retirement plans, asset protection planning, charitable planning, capital gain planning, tax litigation, and the representation of high net worth and high income families, individuals and their closely held corporations. He is the author or co-author of over 100 professional articles and books. You…
IMPORTANT NOTICE REGARDING CE CREDIT

The Ultimate Estate Planner, Inc. and the presenter are not registered Continuing Education Sponsors and this program is not pre-approved for continuing education credit for any state or regulatory agency.

However, please note that each program includes a Certificate of Completion and, depending on the license and the regulatory agency for which governs a participant's CE credit, some professionals may be able to self-report his or her participation and receive credit. It is the responsibility of the participant to complete any process necessary to seek self-reported CE credit for his or her participation. By registering for a teleconference (or purchasing on On-Demand program), you understand that CE credit is not guaranteed or warranted by the presenter or The Ultimate Estate Planner, Inc.