If You Don't Expand Your
Estate Planning Practice
to Include Elder Law,
Will You Even Be in Practice
in a Few Years?
Like it or not, the bottom is beginning to fall out for most basic estate planning practices.
You can't even compete in the lower-end market anymore thanks to numerous cheap-priced alternatives like LegalZoom, do-it-yourself kits, paralegal mills and attorney discounters (often affiliated with financial product companies or prepaid legal plans).
Most of the middle market has also become increasingly price-sensitive (and post-death administration is significantly declining) due to the lack of need for estate tax planning for 99.8% of estates.  And the high net worth market is already swamped with competition from attorneys who used to do estate tax planning or asset protection.
The fact is, the average estate planning practice must begin to move into Elder Law right away if it wants to not only survive, but thrive in the future.
But, how do you quickly and effectively make this transition into a brand new area of law?  And how do you do this with the least amount of disruption to your current estate planning practice?
Attorney Lou Pierro knows how.  He has built one of the largest Estate Planning and Elder Law practices in New York State, while maintaining an AV Preeminent rating from Martindale-Hubbell since 2001.  And he has successfully shown hundreds of other lawyers how to transition and achieve success with an Elder Law-Estate Planning blended practice, as the founder and Director of the national organization, ElderCounsel.
Join us and Lou Pierro for a very special 3-part teleconference series entitled, "Everything You Need to Know About Adding Elder Law & Medicaid Planning to Your Practice".
In the first 90-minute presentation entitled, "Expand Your Estate Planning Practice to Include Elder Law", Lou will cover the following:
What exactly is Elder Law?
The five reasons why Elder Law is a perfect fit for an existing Estate Planning practice
How you can simply build upon your current core competencies
What Medicaid is all about and why it's such a hot button issue for clients
How you can simply add the Medicaid Asset Protection Trust ("MAPT") to your estate plans
How last minute "Crisis Planning" can be meshed into your practice too
Eleven other Elder Law areas that can be added gradually to your practice
And much more!
Once you have learned the basics of Elder Law and Medicaid Planning, join us for the second presentation entitled, "Advance Elder Law Planning (Well Before Entering Long-Term Care) - - In More Detail".  On this 90-minute program, Lou will teach you:
How to have the "Longevity" conversation with clients
The key components in designing and drafting a MAPT
How your basic estate planning documents will need to be "tweaked" to support the MAPT
How to integrate insurance products (like long-term care and hybrid life insurance policies) into your planning
How the "Special Needs ILIT" can come into play
And much more!
Then, join us for the third and final presentation of this series entitled, "Last-Minute Crisis Planning for Seriously Ill Clients - - In More Detail".  During this presentation, you will learn:
Why clients in crisis are highly motivated to engage you (and less price-sensitive)
How to find them
How to build a team to respond to crisis, with the Elder Law Attorney as quarterback!
Seven winning legal strategies you can employ immediately in crisis planning
How annuities fit into the planning picture
Resources available to get you started and help walk you through the first crisis cases
And much, much more!
Program Title: Everything You Need to Know About Adding Elder Law & Medicaid Planning to Your Practice – Special 3-Part Series
Speaker: Louis W. Pierro
Duration: 90 minutes each
Purchase
ABOUT THE SPEAKER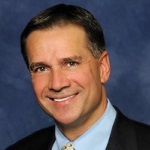 Louis W. Pierro is the founder and principal of Pierro, Schaeffer & Connor, LLC, and concentrates his law practice in the areas of Estate Planning, Estate and Trust Administration, Business Succession Planning, Elder Law and Special Needs Planning. Mr. Pierro has been selected to the Best Lawyers in America, the Best Lawyers in New York, Super Lawyers of the Hudson Valley, Top 25 Lawyers in Upstate New York, NY Times Top Attorneys in NY, and he has maintained an AV Preeminent rating from the Martindale-Hubbell since 2001. In addition, Mr. Pierro is Best Lawyers 2014 Lawyer of the Year in…
IMPORTANT NOTICE REGARDING CE CREDIT

The Ultimate Estate Planner, Inc. and the presenter are not registered Continuing Education Sponsors and this program is not pre-approved for continuing education credit for any state or regulatory agency.

However, please note that each program includes a Certificate of Completion and, depending on the license and the regulatory agency for which governs a participant's CE credit, some professionals may be able to self-report his or her participation and receive credit. It is the responsibility of the participant to complete any process necessary to seek self-reported CE credit for his or her participation. By registering for a teleconference (or purchasing on On-Demand program), you understand that CE credit is not guaranteed or warranted by the presenter or The Ultimate Estate Planner, Inc.