J.D.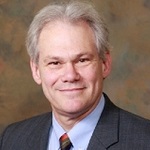 Mason is a 25-year member of the South Carolina Bar and a partner of the Law Office of Pelzer and Salisbury, LLC.  He earned his undergraduate degree in jurisprudence from the University of Baltimore and graduated from the University of Baltimore School of Law in 1987, with honors and as a member of the Law Review.  Early on in his career, Mason gained a great deal of experience in asset protection while representing the Federal Deposit Insurance Corporation and the Resolution Trust Corporation as South Carolina outside counsel in a bank failure related litigation matter.
During his work as a creditors' attorney Mason developed a healthy respect for the asset protection potential of properly organized limited liability companies and has since developed his own LLC system and LLC operating agreements.  Two of Mason's LLC operating agreements appear in the current Limited Liability Company Handbook, 2013 – 2014 Edition, published by Thomson Reuters Westlaw.
Over the last 15 years Mason transitioned his practice away from going to court and creditor representation to focusing exclusively on estate planning, elder law, inheritance protection, and asset protection.