A Powerful (and Overlooked) Tool to Help Clients
Accelerate Medicaid Eligibility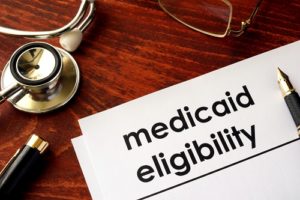 If you've ever had a client come to you in the face of a Medicaid crisis situation, you know how complicated the spend-down process can be to help accelerate Medicaid eligibility.  What if there was a better solution?
Well, there is and this is why we've brought in the experts in crisis Medicaid planning, Krause Financial Services.
Whether you're a financial advisor, attorney, CPA or other advisor, you will want to tune into this presentation by Senior Relationship Manager, Aaron Kempen, entitled, "Using Annuities to Accelerate Medicaid Eligibility".
During this 60-minute 2-part presentation, Aaron will cover and include the following:
What is a "Medicaid Compliant Annuity" (or "MCA") and how can an MCA help single and married clients accelerate their Medicaid eligibility, while also still preserving assets in the process
What are the 5 main requirements that an annuity must meet to be considered "Medicaid compliant"?
What are the economic benefits of using an MCA
How to properly structure and properly time an MCA for a single client
An in-depth case study so you can better understand and educate yourself on MCAs and how they work and help your clients!
Your purchase includes an instantly downloadable video and audio recording and PDF handout materials for both parts—Single and Married clients (60 minutes total). You get all of this and more for you and your office to use at the low price of $149. A PDF transcript is available as an add-on for an additional fee.
Program Title: Using Annuities to Accelerate Medicaid Eligibility
Speaker: Aaron Kempen
Duration: 30 minutes
Purchase
ABOUT THE SPEAKER
Aaron Kempen is the Senior Relationship Manager at Krause Financial Services—a Wisconsin-based firm that specializes in crisis Medicaid planning through the use of Medicaid Compliant Annuities and other insurance products. He primarily works with new and prospective clients, educating them about how to use Medicaid Compliant Annuities and ensuring they have the products and support they need to streamline the crisis planning process for their practice. Aaron regularly speaks and exhibits at elder law and estate planning events across the country. He is passionate about training attorneys who are new to crisis Medicaid planning or looking to expand their knowledge….
IMPORTANT NOTICE REGARDING CE CREDIT

The Ultimate Estate Planner, Inc. and the presenter are not registered Continuing Education Sponsors and this program is not pre-approved for continuing education credit for any state or regulatory agency.

However, please note that each program includes a Certificate of Completion and, depending on the license and the regulatory agency for which governs a participant's CE credit, some professionals may be able to self-report his or her participation and receive credit. It is the responsibility of the participant to complete any process necessary to seek self-reported CE credit for his or her participation. By registering for a teleconference (or purchasing on On-Demand program), you understand that CE credit is not guaranteed or warranted by the presenter or The Ultimate Estate Planner, Inc.