The GREAT Debate:


The Client Maintenance Plan
vs.
The Free Service Package

Historically, estate planning has been a transactional type of business. Clients got their legal documents, signed them and only come back in occasionally.

Today, more estate planning attorneys are looking for ways to maintain on-going relationships with their clients (just like our CPA and financial advisor counterparts have done for years). And, with the higher estate tax exemption greatly reducing estate tax planning and post-death administration fees, attorneys are looking for another source of continuing revenue.

One solution is a Client Maintenance Plan, a frequent current topic of discussion among estate planning attorneys. However, the truth of the matter is, very few attorneys have yet successfully set up and implemented such a client prepaid system.

This is why we have searched high and low for and have enlisted the help of nationally renowned estate planning attorney, Jeffrey R. Matsen, who has had great success in establishing and sustaining a Client Maintenance Plan with his firm, to share his process and results with you.

Additionally, Ultimate Estate Planner President and nationally renowned estate planning attorney, Philip J. Kavesh, has agreed to share his firm's lucrative alternative to The Client Maintenance Plan - - what he calls the "Free Service Package".

Which is best for YOUR practice?

Find out by joining these two successful estate planning businessmen as they duke it out in this 2-part series entitled, "The GREAT Debate: The Client Maintenance Plan vs. The Free Service Package".

IN THIS CORNER…
THE CLIENT MAINTENANCE PLAN

On the first of this two-part series, Jeff Matsen will go over all of the details of how to successfully set up and operate a profitable prepaid maintenance plan. During this 90-minute program, Jeff will cover in detail the following:
The reasons why every estate planning attorney should implement a Client Maintenance Plan into his or her own practice
What services and features should be included in a Client Maintenance Plan
All of the steps to starting and implementing a Client Maintenance Plan
What you should charge clients for this plan
AND IN THIS CORNER…
THE FREE SERVICE PACKAGE
On the second of this two-part series, Phil Kavesh will spend 90 minutes covering, in detail, his time-tested, successful alternative to the Client Maintenance Plan - - the "Free Service Package" - - including:
How you will actually make more money from existing clients using a Free Service Package, with less work and overhead than a Client Maintenance Plan!
Why, even if a Client Maintenance Plan may seem to work at first, the Free Service Package alternative is a far better option, in the long-run, for your practice and for your clients
What services and features make up the Free Service Package
All of the steps necessary to properly implement the Free Service Package
How the Free Service Package is a big competitive advantage when marketing for and securing new clients
If you're an estate planning attorney and you're interested in better servicing your clients and generating more revenue, you don't want to miss this informative and highly debated topic!
Your purchase includes: Downloadable PDF handout materials and MP3 audio recordings. A PDF transcript may be added on for an additional fee during the checkout process.
ABOUT THE SPEAKER
J.D.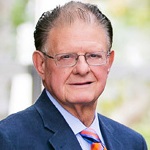 Attorney Jeffrey Matsen passed away in January 2020.  He was highly regarded in the estate planning community and he will be dearly missed. Mr. Matsen was the founder and managing partner of Matsen Voorhees Mintz LLP and had dedicated his life to providing his clients with the quality, professionalism and integrity they deserve. "We never forget that we are here to help our clients and fulfill their legal needs," said the late Mr. Matsen. "To accomplish this, we are responsive, accessible and follow through on all of our promises. In short: 'we deliver'. I think this goes a long way…
J.D., LL.M. (Taxation), CFP®, ChFC, California State Bar Certified Specialist in Estate Planning, Trust & Probate Law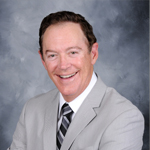 Philip J. Kavesh is a nationally recognized attorney, authority, speaker, educator and technical innovator in estate planning. Phil has earned significant recognition and accolades over his approximately 40 years of practice as an estate planning attorney. Phil holds a Master's Degree (LL.M.) in Tax Law and is a California State Bar Certified Specialist in Estate Planning, Trust and Probate Law. He also has been awarded the Certified Financial Planner and Chartered Financial Consultant designations. Phil has served his fellow estate planning and financial professionals by teaching in the Golden Gate University Graduate Tax Degree and Certified Financial Planner programs. Phil…
IMPORTANT NOTICE REGARDING CE CREDIT

The Ultimate Estate Planner, Inc. and the presenter are not registered Continuing Education Sponsors and this program is not pre-approved for continuing education credit for any state or regulatory agency.

However, please note that each program includes a Certificate of Completion and, depending on the license and the regulatory agency for which governs a participant's CE credit, some professionals may be able to self-report his or her participation and receive credit. It is the responsibility of the participant to complete any process necessary to seek self-reported CE credit for his or her participation. By registering for a teleconference (or purchasing on On-Demand program), you understand that CE credit is not guaranteed or warranted by the presenter or The Ultimate Estate Planner, Inc.