Do You Know When
to Use Each of These 30 Trusts?
You may have heard of or know a little about the 30 most commonly used Trusts in estates and income tax planning, and asset protection - - but do you know when to use them? And do you know how to converse intelligibly about them with your clients and their advisors?
Whether you're a CPA, tax preparer, financial advisor or attorney, you can benefit from this 84-minute presentation with nationally renowned CPA and tax expert, Robert S. Keebler, CPA/PFS, MST, AEP (Distinguished), CGMA,  entitled, "The 30 Most Common Trusts: What You Need to Know″.
Bob will explain each of these trusts and pinpoint the situations where they can be most effective for your clients:
Revocable Living Trust (RLT)
Irrevocable Trusts
Simple Trusts; Complex Trusts
Intentionally Defective Grantor Trust (IDGT)
Charitable Remainder Trust (CRT)
Charitable Lead Trust (CLT)
Irrevocable Life Insurance Trust (ILIT)
Stand-Alone IRA Beneficiary Trust
Special Needs Trust (SNT)
Minor Trust
Spendthrift Trust
Blind Trust
Discretionary v. Non-Discretionary Trust
Medicaid Trust
Crummey Trust
2642(c) Trust
Bypass Trust (B-Trust or Credit Shelter Trust)
Qualified Terminal Interest Property Trust (QTIP Trust or marital trust)
Dynasty Trust (GST Exempt Trust)
Grantor Retained Annuity Trust (GRAT)
Grantor Retained Unitrust (GRUT)
Grantor Retained Income Trust (GRIT)
Spousal Lifetime Access Trust (SLAT)
Qualifying Domestic Trust (QDOT)
Qualified Personal Residence Trust (QPRT)
Incomplete Gift Non-grantor Trust (ING)
Domestic Asset Protection Trust
Foreign Trust
Electing Small Business Trust (ESBT)
Qualified Subchapter S Trust (QSST)
The handout materials for this program will include slides covering each of these trusts, along with various visual aids and charts, which will be an invaluable tool when speaking with your clients or advisors!
Your purchase includes an instantly downloadable video and audio recording and PDF handout materials.  A PDF transcript is available as an add-on for an additional fee.
Program Title: The 30 Most Common Trusts: What You Need to Know
Speaker: Robert S. Keebler
Duration: 84 minutes
Purchase
ABOUT THE SPEAKER
CPA/PFS, MST, AEP (Distinguished), CGMA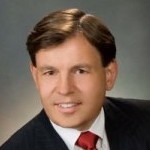 Robert S. Keebler, CPA/PFS, MST, AEP (Distinguished), CGMA is a partner with Keebler & Associates, LLP and is a 2007 recipient of the prestigious Accredited Estate Planners (Distinguished) award from the National Association of Estate Planning Counsels. He has been named by CPA Magazine as one of the Top 100 Most Influential Practitioners in the United States and one of the Top 40 Tax Advisors to Know During a Recession. Mr. Keebler is the past Editor-in-Chief of CCH's magazine, Journal of Retirement Planning, and a member of CCH's Financial and Estate Planning Advisory Board. His practice includes family wealth transfer…
IMPORTANT NOTICE REGARDING CE CREDIT

The Ultimate Estate Planner, Inc. and the presenter are not registered Continuing Education Sponsors and this program is not pre-approved for continuing education credit for any state or regulatory agency.

However, please note that each program includes a Certificate of Completion and, depending on the license and the regulatory agency for which governs a participant's CE credit, some professionals may be able to self-report his or her participation and receive credit. It is the responsibility of the participant to complete any process necessary to seek self-reported CE credit for his or her participation. By registering for a teleconference (or purchasing on On-Demand program), you understand that CE credit is not guaranteed or warranted by the presenter or The Ultimate Estate Planner, Inc.