How Will You Survive (and Thrive)
in 2017 and Beyond?
Between low-priced attorney competition, LegalZoom and other internet estate plans, and the pending death of the estate tax, the estate planning industry has definitely taken a shift over the last few years.
Is there any way for an estate planning attorney to now make a living?  The answer is…YES!
Join us and nationally renowned estate planning attorney and Ultimate Estate Planner President, Philip Kavesh, for a very special and timely presentation entitled, "The Top 5 Things I'm Doing RIGHT NOW in My Practice to Survive the Changes to the Estate Planning Industry".  This was a standing room only presentation that Phil recently presented at the 2017 WealthCounsel Symposium in Hollywood, California.
During this 60-minute presentation, Phil will cover the following:
What key strategy Phil is implementing to consistently, predictably and regularly drive revenue into his firm each and every month (HINT: It doesn't involve a client maintenance plan!)
The newest and most exciting ways to expand your firm's services and offerings for existing and new prospective clients.
How to effectively weed out the time-wasters and avoid wasting precious, valuable time in new client meetings and, instead, hold successful initial client meetings with pre-screened, pre-closed leads!
How you can quickly and inexpensively grow your practice overnight!
How we can help you implement these strategies into your practice right away!
The best part of this presentation is that these strategies are tested and proven to work and are not just based on theory, as Phil continues to run a thriving practice in a highly competitive market.  You don't want to miss this presentation!  Even if you just walk away with one solid idea to implement, it will be well worth your time and cost to attend!
"This was the best session of the conference.
This is why I joined WealthCounsel!"
– Shawn G., Esq.
Fellow WealthCounsel Member
Your purchase includes: Downloadable PDF handout materials and MP3 audio recording.  (NOTE: While the strategies discussed were applicable to 2017, many of the strategies are still applicable currently!)
Program Title: The Top 5 Things I'm Doing RIGHT NOW in My Practice to Survive the Changes in the Estate Planning Industry
Speaker: Philip J. Kavesh
Duration: 60 minutes
Purchase
ABOUT THE SPEAKER
J.D., LL.M. (Taxation), CFP®, ChFC, California State Bar Certified Specialist in Estate Planning, Trust & Probate Law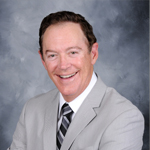 Philip J. Kavesh is a nationally recognized attorney, authority, speaker, educator and technical innovator in estate planning. Phil has earned significant recognition and accolades over his approximately 40 years of practice as an estate planning attorney. Phil holds a Master's Degree (LL.M.) in Tax Law and is a California State Bar Certified Specialist in Estate Planning, Trust and Probate Law. He also has been awarded the Certified Financial Planner and Chartered Financial Consultant designations. Phil has served his fellow estate planning and financial professionals by teaching in the Golden Gate University Graduate Tax Degree and Certified Financial Planner programs. Phil…
IMPORTANT NOTICE REGARDING CE CREDIT

The Ultimate Estate Planner, Inc. and the presenter are not registered Continuing Education Sponsors and this program is not pre-approved for continuing education credit for any state or regulatory agency.

However, please note that each program includes a Certificate of Completion and, depending on the license and the regulatory agency for which governs a participant's CE credit, some professionals may be able to self-report his or her participation and receive credit. It is the responsibility of the participant to complete any process necessary to seek self-reported CE credit for his or her participation. By registering for a teleconference (or purchasing on On-Demand program), you understand that CE credit is not guaranteed or warranted by the presenter or The Ultimate Estate Planner, Inc.