Traps & Tricks of Drafting
Special Needs Trusts
What Every Estate Planning Attorney Needs to Know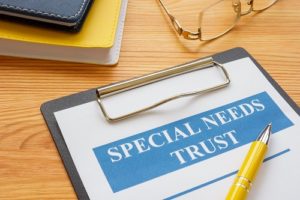 Special needs trusts by their nature can last the lifetime of the beneficiary, which means that the trust can often be under administration for many decades. Often times the greatest challenge is to either find a trustee that can provide quality services for an extended time, or a succession plan that can provide continuity over the beneficiaries' lifetime.  During this session Steve will review best practices when designating the trustee of a special needs trust, as well as different management models that can adjust to inevitable changes to the management of the trust.
Through our affiliation with Southern California Institute, we are pleased to make available to you this very practical and helpful program entitled, "Special Needs Trusts: Changes, Trends and Trustee Best Practices" presented by one of the nation's leading experts on SNT planning, Stephen W. Dale, J.D., LL.M. (Taxation).
During this 70-minute presentation, you will learn:
The single most important planning decision that will determine whether a Special Needs Trust will succeed or fail - - the choice of Trustee!
The most important characteristics of the ideal Trustee choice and the 3 key duties that they must be able to carry out for SNT clients
The four different management models used in SNT planning
How either a mandatory or optional "Distribution Plan" is a critical element to your SNT (including sample language)
Joinder Agreements vs Standalone Special Needs Trusts
How to set up the necessary flexibilities and ability to make important changes that may be necessary - - without losing the protective benefits of the SNT
A much, much more of over 30+ years of SNT planning experience and insight plus a sample language and clauses that you can practically apply in your practice right away!)
Your purchase includes an instantly downloadable video and audio recording and PDF handout materials. You get all of this and more for you and your office to use at the low price of $149. A PDF transcript is available as an add-on for an additional fee.
In Partnership With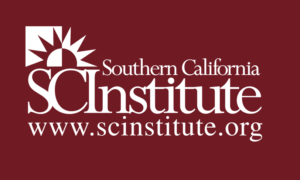 Program Title: Special Needs Trusts: Changes, Trends and Trustee Best Practices
Speaker: Stephen W. Dale
Duration: 70 minutes
Purchase
ABOUT THE SPEAKER
Esq., LL.M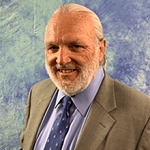 Stephen W. Dale received his JD from Armstrong Law School and his LL.M. in Taxation from Golden Gate University in 2001. The Dale Law Firm was established in 1992 in order to provide quality estate planning to clients by working cooperatively with the clients' tax, financial and insurance professionals. Mr. Dale is disability rights advocate whose interest in the disability community began at an early age. He comes from a family of institutional workers that served in California's State Hospitals and Developmental Centers for over 3 generations. Stephen worked for 17 years as a psychiatric technician in a variety of…
IMPORTANT NOTICE REGARDING CE CREDIT

The Ultimate Estate Planner, Inc. and the presenter are not registered Continuing Education Sponsors and this program is not pre-approved for continuing education credit for any state or regulatory agency.

However, please note that each program includes a Certificate of Completion and, depending on the license and the regulatory agency for which governs a participant's CE credit, some professionals may be able to self-report his or her participation and receive credit. It is the responsibility of the participant to complete any process necessary to seek self-reported CE credit for his or her participation. By registering for a teleconference (or purchasing on On-Demand program), you understand that CE credit is not guaranteed or warranted by the presenter or The Ultimate Estate Planner, Inc.