SLATs & SLANTs:
How to Properly Administer and
Complete Forms 709 and 1041
The Traps for the Unwary Every Estate Planner Needs to Know!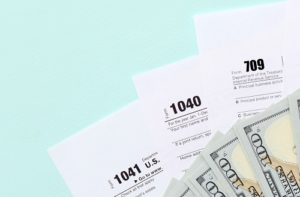 Spousal Lifetime Access Trusts ("SLATs") were one of the most popular and commonly used estate planning tools in 2020-2021 planning rush. Whether the SLAT was structured as a grantor or non-grantor trust ("SLANT"), or a completed gift trust or an incomplete gift, all SLATs of any variation raise a host of 1041/1040 (income tax return) and 709 (gift tax return) compliance issues and complications.
Thus, it's imperative that you understand these issues and how to advise your clients properly moving forward.  This is why we've brought in nationally renowned CPA and tax planning expert, Robert S. Keebler, CPA/MST, AEP (Distinguished), CGMA and nationally renowned CPA and attorney, Martin Shenkman, J.D., CPA, MBA for an information-packed program entitled, "SLATs and SLANTs: Administration, 709s and 1041s".
During this 103-minute presentation, Bob and Marty will be covering the following:
The practical and critical administrative issues practitioners should discuss with all of their clients (including how the manner in which a SLAT is administered undermine the intended tax results!)
What should be reported on Form 709's for these types of trusts
What unique 2021 planning techniques might require special attention on Form 709
The income tax implications of these trusts and how should 1041s be prepared for them
The "traps for the unwary" in these commonly used trusts
Concepts such as reporting Wandry, double Wandry, King, Double King and waterfall valuation adjustment mechanisms
Your purchase includes an instantly downloadable video and audio recording and PDF handout materials.  A PDF transcript is available as an add-on for an additional fee.
ABOUT THE SPEAKER
J.D., CPA, MBA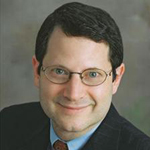 Martin "Marty" Shenkman, Esq., CPA, MBA is an estate planning attorney and Certified Public Accountant from Paramus, New Jersey. He received his Bachelor of Science degree from Wharton School, University of Pennsylvania 1977 with a concentration in accounting and economics. He received a Masters degree in Business Administration from the University of Michigan 1981, with a concentration in tax and finance. Mr. Shenkman is a widely quoted expert on tax matters and is a regular source for numerous financial and business publications, including The Wall Street Journal, Fortune, Money, The New York Times, and others. He has appeared as a…
CPA/PFS, MST, AEP (Distinguished)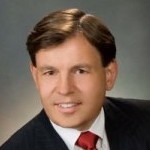 Robert S. Keebler, CPA/PFS, MST, AEP (Distinguished) is a partner with Keebler & Associates, LLP and is a 2007 recipient of the prestigious Accredited Estate Planners (Distinguished) award from the National Association of Estate Planners & Councils. He has been named by CPA Magazine as one of the Top 100 Most Influential Practitioners in the United States and one of the Top 40 Tax Advisors to Know During a Recession. His practice includes family wealth transfer and preservation planning, charitable giving, retirement distribution planning, and estate administration. Mr. Keebler frequently represents clients before the National Office of the Internal Revenue…
IMPORTANT NOTICE REGARDING CE CREDIT

The Ultimate Estate Planner, Inc. and the presenter are not registered Continuing Education Sponsors and this program is not pre-approved for continuing education credit for any state or regulatory agency.

However, please note that each program includes a Certificate of Completion and, depending on the license and the regulatory agency for which governs a participant's CE credit, some professionals may be able to self-report his or her participation and receive credit. It is the responsibility of the participant to complete any process necessary to seek self-reported CE credit for his or her participation. By registering for a teleconference (or purchasing on On-Demand program), you understand that CE credit is not guaranteed or warranted by the presenter or The Ultimate Estate Planner, Inc.