Adding Satellite Offices Can Be an
Easy and Inexpensive Way to
Add to Your Bottom Line!
Many estate planning professionals endure such a long, difficult and expensive process just getting their initial office up and running profitably that they don't want to consider doing it again by opening up other offices.
But there are a lot of great reasons to open up satellite offices, including, but not limited to:
Expanding your potential customer audience beyond your existing geographic market (particularly if your current market has a small population or it is saturated with competition!)
Leveraging your existing operation (by significantly increasing your revenue while only moderately increasing your personnel and overhead expenses)
Leveraging your marketing (by being able to take advantage of leads generated outside your immediate service area, such as through your website, seminars, professional referrals, client referrals, newspaper, radio and television advertisements, etc.)
And there is a way to open and successfully run satellite offices - - quickly, easily and inexpensively - - if you know how!
Nationally renowned estate planning attorney, Phil Kavesh, has successfully set up and utilized satellite offices in his law firm for over 30 years, and now will show you how to do this too on a special 90-minute presentation.
Please join us for an information-packed program entitled, "How to Set Up and Successfully Utilize Satellite Offices".
During this 90-minute presentation, Phil will share with you, in detail, exactly what you need to know about setting up satellite offices, including:
How to determine the best geographic location for a satellite office (even before you start searching for office space!)
An invaluable "inspection checklist" of critical items to look for when shopping for office space
Key terms to be sure you negotiate into your final lease contract
How to properly equip the office (and at the least cost!)
How to staff the office (without hiring new people or disrupting your existing operations)
How to market the office (including one very subtle detail that will make or break your marketing success!)
How to steer clear of violating often overlooked State Bar Rules (including some important internal memos and client forms you should have to protect you - - which Phil will include as exhibits!)
How to quality control what happens away from your main office (to prevent future malpractice liability!)
If you're an estate planning attorney or other professional who is looking to grow your practice, you must attend this valuable presentation.
Your purchase includes: Downloadable PDF handout materials and MP3 audio recording.
Program Title: How to Set Up & Successfully Utilize Satellite Offices
Speaker: Philip J. Kavesh
Duration: 90 minutes
Purchase
ABOUT THE SPEAKER
J.D., LL.M. (Taxation), CFP®, ChFC, California State Bar Certified Specialist in Estate Planning, Trust & Probate Law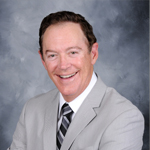 Philip J. Kavesh is a nationally recognized attorney, authority, speaker, educator and technical innovator in estate planning. Phil has earned significant recognition and accolades over his approximately 33 years of practice as an estate planning attorney. Phil holds a Master's Degree (LL.M.) in Tax Law and is a California State Bar Certified Specialist in Estate Planning, Trust and Probate Law. He also has been awarded the Certified Financial Planner and Chartered Financial Consultant designations. Phil has served his fellow estate planning and financial professionals by teaching in the Golden Gate University Graduate Tax Degree and Certified Financial Planner programs. Phil…
IMPORTANT NOTICE REGARDING CE CREDIT

The Ultimate Estate Planner, Inc. and the presenter are not registered Continuing Education Sponsors and this program is not pre-approved for continuing education credit for any state or regulatory agency.

However, please note that each program includes a Certificate of Completion and, depending on the license and the regulatory agency for which governs a participant's CE credit, some professionals may be able to self-report his or her participation and receive credit. It is the responsibility of the participant to complete any process necessary to seek self-reported CE credit for his or her participation. By registering for a teleconference (or purchasing on On-Demand program), you understand that CE credit is not guaranteed or warranted by the presenter or The Ultimate Estate Planner, Inc.