Want to Generate More Revenue
and Retain More Clients?
(Well, You Can with a
"Free Service Package"!)
If you've tried implementing a Client Maintenance Program to help service your clients while making some money each year, you might have had some success at first, but like many other estate planners have experienced, have found it difficult to maintain in the long-run for a variety of reasons.  From the time involved to service those clients to having to sell the benefits of the on-going maintenance program to your clients each year, many estate planners have not been very successful with client maintenance programs beyond the first three years.
However, what most estate planners do provide is something that we call a "Free Service Package", but they don't even know it!  Worse yet, neither do their clients!
The concept behind the Free Service Package is actually pretty simple, but you need to know what steps and systems you must have in place to properly set it up, market and implement it so that you are successful.
Please join us and nationally renowned estate planning attorney, Philip J. Kavesh, for a special presentation where Phil will be cover, in detail, his time-tested, successful alternative to the Client Maintenance Plan - - his "Free Service Package".
During this 90-minute program, you will learn:
How you will actually make more money from existing clients using a Free Service Package (with less work and overhead than a Client Maintenance Plan!)
Why, even if a Client Maintenance Plan may seem to work at first, the Free Service Package alternative is a far better option, in the long-run (for both your practice and for your clients!)
What services and features make up the Free Service Package
All of the steps necessary to properly implement the Free Service Package
How the Free Service Package is a big competitive advantage when marketing for and securing new clients
Your purchase includes: Downloadable PDF handout materials and MP3 audio recording. A PDF transcript may be added on for an additional fee during the checkout process.
Program Title: Generate More Revenue & Retain More Clients with a Free Service Package
Speaker: Philip J. Kavesh
Duration: 90 minutes
Purchase
ABOUT THE SPEAKER
J.D., LL.M. (Taxation), CFP®, ChFC, California State Bar Certified Specialist in Estate Planning, Trust & Probate Law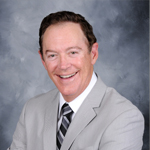 Philip J. Kavesh is a nationally recognized attorney, authority, speaker, educator and technical innovator in estate planning. Phil has earned significant recognition and accolades over his approximately 33 years of practice as an estate planning attorney. Phil holds a Master's Degree (LL.M.) in Tax Law and is a California State Bar Certified Specialist in Estate Planning, Trust and Probate Law. He also has been awarded the Certified Financial Planner and Chartered Financial Consultant designations. Phil has served his fellow estate planning and financial professionals by teaching in the Golden Gate University Graduate Tax Degree and Certified Financial Planner programs. Phil…
IMPORTANT NOTICE REGARDING CE CREDIT

The Ultimate Estate Planner, Inc. and the presenter are not registered Continuing Education Sponsors and this program is not pre-approved for continuing education credit for any state or regulatory agency.

However, please note that each program includes a Certificate of Completion and, depending on the license and the regulatory agency for which governs a participant's CE credit, some professionals may be able to self-report his or her participation and receive credit. It is the responsibility of the participant to complete any process necessary to seek self-reported CE credit for his or her participation. By registering for a teleconference (or purchasing on On-Demand program), you understand that CE credit is not guaranteed or warranted by the presenter or The Ultimate Estate Planner, Inc.