Fundamentals of Income Taxation of Trusts:
A 2022 Update for 2021 Form 1041 Returns
What Every Advisor Needs to Know!
Over the course of the next several months you will likely be preparing and reviewing many 1041 returns.  Even experienced practitioners will benefit from a review of these complex returns, while newer attorneys, CPAs and trust experts will want to establish a solid fiduciary tax foundation. It is critical to understand who pays taxes for ongoing trustee and who pays income taxes during an estate administration. Even if you do not prepare the returns an understanding of the flow of income from a trust to the beneficiary is critical for both attorneys and trust officers.
This is why we've brought in one of the nation's leading experts, nationally renowned CPA and tax expert, Robert S. Keebler, CPA/MST, AEP (Distinguished), CGMA, to help practitioners get quickly up-to-speed and the information they need to master the fiduciary income tax issues and the traps and tricks to be wary of while completing 1041 returns.  This is why you will want to tune into Bob's presentation entitled, "Fundamentals of Income Taxation of Trusts: 2022 Update for 2021 Form 1041 Returns".
During this 92-minute presentation, you will learn:
The types of trusts for income tax purposes, including simple, complex, grantor, charitable and fiscal year elections
Taxable income vs. fiduciary accounting income
Distributable net income (DNI) including IRAs
The Separate Share and "Tier" Rules for DNI that every practitioner needs to know
Passive activity rules for trusts and estates
The traps of the 3.8% Net Investment Income Tax (NIIT)
IRC §691(c) Deduction including large IRAs
Deductions on termination
Difficult 642(c) charitable issues
Domestic Asset Protection Trust (DAPT) reporting
Your purchase includes an instantly downloadable MP4 video and audio recording, and PDF handout materials. A PDF transcript is available as an add-on for an additional fee.
Program Title: Fundamentals of Income Taxation of Trusts: 2022 Update for 2021 Form 1041 Returns
Speaker: Robert S. Keebler
Duration: 92 minutes
Purchase
ABOUT THE SPEAKER
CPA/PFS, MST, AEP (Distinguished), CGMA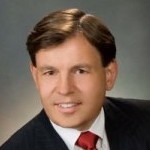 Robert S. Keebler, CPA/PFS, MST, AEP (Distinguished), CGMA is a partner with Keebler & Associates, LLP and is a 2007 recipient of the prestigious Accredited Estate Planners (Distinguished) award from the National Association of Estate Planning Counsels. He has been named by CPA Magazine as one of the Top 100 Most Influential Practitioners in the United States and one of the Top 40 Tax Advisors to Know During a Recession. Mr. Keebler is the past Editor-in-Chief of CCH's magazine, Journal of Retirement Planning, and a member of CCH's Financial and Estate Planning Advisory Board. His practice includes family wealth transfer…
IMPORTANT NOTICE REGARDING CE CREDIT

The Ultimate Estate Planner, Inc. and the presenter are not registered Continuing Education Sponsors and this program is not pre-approved for continuing education credit for any state or regulatory agency.

However, please note that each program includes a Certificate of Completion and, depending on the license and the regulatory agency for which governs a participant's CE credit, some professionals may be able to self-report his or her participation and receive credit. It is the responsibility of the participant to complete any process necessary to seek self-reported CE credit for his or her participation. By registering for a teleconference (or purchasing on On-Demand program), you understand that CE credit is not guaranteed or warranted by the presenter or The Ultimate Estate Planner, Inc.