It's More Important than Ever to Understand
Estate Planning for Same-Sex and Unmarried Couples
(By the way, this involves more than just changing your forms!)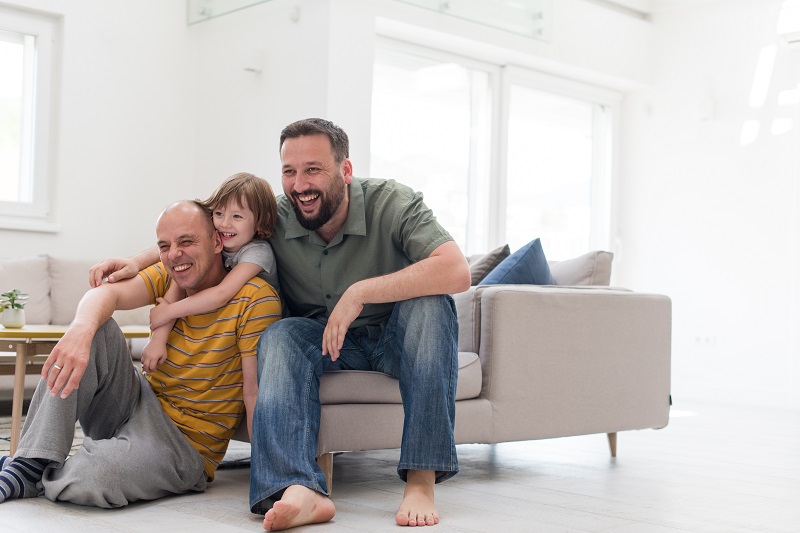 After the 2015 U.S. Supreme Court decision in Obergefell v. Hodges, which brought marriage equality to all 50 states and to the federal government, the question still arises for estate planners, "Isn't estate planning for same-sex couples now the same as it is for opposite-sex married couples?"
You might be surprised to learn the many ways it still differs, from the evolution of gender and parentage, to the availability of the California state domestic partnership for opposite sex couples under age 62.  Knowing these nuances could make the difference in your practice, not only for your work with same-sex couples, but also for your estate planning and administration (probate and trust) for all of your clients regardless of marital or domestic partner status.
While modifying some of your form documents could be enough for some situations, there is more… if you want to do it right, create a real profit center for your practice, and build a reputation for effective, thoughtful planning for everyone (not just your same-sex and unmarried couples).
Don't reinvent the wheel. Learn from a renowned estate planning attorney, who specializes in estate planning for same-sex and unmarried couples and in the LGBTQ community, including what steps you need to take to successfully build this lucrative and intellectually stimulating practice niche.
We have enlisted the help of LGBTQ estate planning specialist, Alma Soongi Beck, J.D., LL.M. (Taxation) to present on this topic with her presentation entitled, "Estate Planning for Unmarried and Same Sex Couples – A 2021 Update".
During this 88-minute program, you will learn:
Why the evolution of gender, gender pronouns, and parentage presumptions affects all your documents
The evolution of who qualifies to be recognized or registered as California state domestic partners
Different types of couple "status" and how they impact planning
The lingering issues for same-sex married couples after the U.S. Supreme Court marriage equality cases
Pitfalls and blind spots to avoid when planning for LGBTQ clients
How to market this new practice area
Most importantly, how to build credibility and trust among your LGBTQ clients – so that you can grow a practice that they believe in!
Your purchase includes an instantly downloadable video and audio presentation, plus PDF handout materials.  You get all of this and more for your office for just $149.  A PDF transcript is available as an add-on for an additional fee.
Program Title: Estate Planning for Unmarried and Same-Sex Couples — A 2021 Update
Speaker: Alma Soongi Beck
Duration: 88 minutes
Purchase
ABOUT THE SPEAKER
J.D., LL.M. (Taxation), California State Bar Certified Specialist in Estate Planning, Trust & Probate Law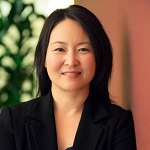 Alma Soongi Beck, Esq. is a Certified Specialist, Estate Planning, Trust and Probate Law, State Bar of California Board of Legal Specialization. She helps individuals, couples and families navigate issues relating to estates and trusts, probate and trust administration, domestic partnership and property co-ownership, particularly as they affect unmarried and same sex couples. Ms. Beck earned her J.D. from Georgetown University Law Center in 1998, and an LL.M. degree in Taxation (graduate law degree) from Golden Gate Law School in August 2004. For high school, she graduated from Phillips Academy in Andover, Massachusetts and for college, earned a B.A. in…
IMPORTANT NOTICE REGARDING CE CREDIT

The Ultimate Estate Planner, Inc. and the presenter are not registered Continuing Education Sponsors and this program is not pre-approved for continuing education credit for any state or regulatory agency.

However, please note that each program includes a Certificate of Completion and, depending on the license and the regulatory agency for which governs a participant's CE credit, some professionals may be able to self-report his or her participation and receive credit. It is the responsibility of the participant to complete any process necessary to seek self-reported CE credit for his or her participation. By registering for a teleconference (or purchasing on On-Demand program), you understand that CE credit is not guaranteed or warranted by the presenter or The Ultimate Estate Planner, Inc.