As Your Clients Are Living Longer,
More Are Suffering Chronic Illnesses or Disabilities - -
And Their Estate Plans May Be Inadequate!
The statistics are mind-blowing:
Over 130 million Americans are living with chronic illness or disability
26% of those ages 65-74 suffer chronic illnesses
50% of those over age 85 have some cognitive impairment, potentially exposing them to elder abuse!
Many of these people are, or will become, your clients.  Unfortunately, the estate planning we've been taught to do in school or CE courses often fails to adequately address the special issues pertaining to chronic illness and disability.
The good news is, if you upgrade your planning to cover these very probable client situations, you'll be a step ahead of the competition!
Join us and nationally renowned estate planning attorney, Marty Shenkman, for a special 90-minute presentation entitled, "Estate and Financial Planning for Clients Living with Chronic Illness".
Whether you're an attorney, financial advisor, CPA or insurance professional, you will benefit from learning:
The immense scope of a new and relatively untapped client market
How to identify and discuss the sensitive issues of chronic illness and disability so clients will "come out of the closet" and you can properly plan for them
How the various pieces of a traditional estate plan may need to be enhanced with special provisions
Special income tax planning relating to

Disability income
Long term care insurance payments

Life insurance accelerated benefits

Personal injury or other litigation settlements

Deductibility of home modifications and other medical expenses

Charitable giving that makes tax and economic sense
Special Investment and Financial Planning

Cash flow budgeting, including current and future requirements
Retirement planning and investment liquidity needs
Special Insurance considerations

Life insurance accelerated benefits, vertical settlements, borrowing and policy conversion

Long term care, including for the caregiver spouse/partner

Disability income insurance definitions and exclusions
Program Title: Estate and Financial Planning for Clients Living with Chronic Illness
Speaker: Martin M. Shenkman
Duration: 90 Minutes
Purchase
ABOUT THE SPEAKER
J.D., CPA, MBA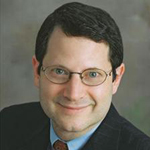 Martin "Marty" Shenkman, Esq., CPA, MBA is an estate planning attorney and Certified Public Accountant from Paramus, New Jersey. He received his Bachelor of Science degree from Wharton School, University of Pennsylvania 1977 with a concentration in accounting and economics. He received a Masters degree in Business Administration from the University of Michigan 1981, with a concentration in tax and finance. Mr. Shenkman is a widely quoted expert on tax matters and is a regular source for numerous financial and business publications, including The Wall Street Journal, Fortune, Money, The New York Times, and others. He has appeared as a…
IMPORTANT NOTICE REGARDING CE CREDIT

The Ultimate Estate Planner, Inc. and the presenter are not registered Continuing Education Sponsors and this program is not pre-approved for continuing education credit for any state or regulatory agency.

However, please note that each program includes a Certificate of Completion and, depending on the license and the regulatory agency for which governs a participant's CE credit, some professionals may be able to self-report his or her participation and receive credit. It is the responsibility of the participant to complete any process necessary to seek self-reported CE credit for his or her participation. By registering for a teleconference (or purchasing on On-Demand program), you understand that CE credit is not guaranteed or warranted by the presenter or The Ultimate Estate Planner, Inc.