With Over 70% of U.S. Households Caring for Over 200 Million Pets…
Estate Planning for Pet Owners
Is a Huge Untapped Opportunity!
Most pet owners consider their companion animals to members of their families, just as (or even more) important to them as their parents, siblings and children. Yet, most estate plans treat pets as mere property and fail to address what will happen to these loved ones when the owner becomes disabled or dies.
Since odds are that your clients and prospects are pet owners, this is a great opportunity for you to develop a new, rewarding and lucrative practice niche. Better yet, unlike Medicaid or Special Needs planning, pet planning doesn't require lots of study and significant re-tooling of your basic, Living Trust centered practice.
Join us and nationally renowned pet planning expert, attorney Eden Rose Brown, for a very special 90-minute program entitled "Develop a Rewarding Pet Planning Practice".
This unique presentation will address:
Why traditional estate planning fails to properly protect pets
Short term planning strategies - - planning for the pet owner's incapacity
Long term planning strategies - - planning for the pet owner's death
The Pet Trust: Types of trusts, planning considerations and drafting strategies
Income, estate and gift tax concerns
How to develop, market and grow a successful pet planning practice
Program Title: Develop a Rewarding Pet Planning Practice
Speaker: Eden Rose Brown
Duration: 90 minutes
Purchase
ABOUT THE SPEAKER
J.D.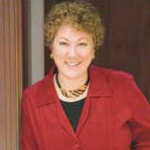 Eden Rose Brown, Esq. is dedicated to providing comprehensive, highly personalized counsel in wealth preservation strategies, family legacy design, and estate, tax and charitable planning. As the founder of Law Office of Eden Rose Brown, she holds the highest standard of client services, scholarship and lawyer accessibility. She serves her clients by first listening closely to their goals, dreams and concerns and then works with them to develop superior plans that reflect the clients' own unique situations, while putting her knowledge and experience to work for their benefit. She is committed to helping her clients understand that the foundation of…
IMPORTANT NOTICE REGARDING CE CREDIT

The Ultimate Estate Planner, Inc. and the presenter are not registered Continuing Education Sponsors and this program is not pre-approved for continuing education credit for any state or regulatory agency.

However, please note that each program includes a Certificate of Completion and, depending on the license and the regulatory agency for which governs a participant's CE credit, some professionals may be able to self-report his or her participation and receive credit. It is the responsibility of the participant to complete any process necessary to seek self-reported CE credit for his or her participation. By registering for a teleconference (or purchasing on On-Demand program), you understand that CE credit is not guaranteed or warranted by the presenter or The Ultimate Estate Planner, Inc.