Review and Rewrite Virtually Every
Business Buy-Sell Agreement!
 (Or learn to do it yourself right the first time!)
Very often, attorneys will simply pull out a form and draft a Buy-Sell Agreement, without much experience in implementing them or a real understanding of the issues and nuances involved.
And far too often, that "boilerplate" Buy-Sell Agreement later becomes the business litigator's dream paycheck!  And often it constitutes malpractice.
Wouldn't it be nice to know the traps of Buy-Sell Agreements, before you fall into them?
And wouldn't it be nice to have a practical checklist of the top mistakes found in Buy-Sell Agreements, so you can quickly review existing ones - - and gain the attention and trust of high net worth business owners?
Whether you're an attorney, CPA, financial advisor or insurance agent, you now have an opportunity to listen and learn from one of the nation's renowned estate planning attorneys, L. Paul Hood Jr., Esq., as he shares some of his unique insights - - on a special presentation entitled, "Is YOUR Buy-Sell Agreement Up to Snuff? Things to Remember in Buy-Sell Agreements."
During this 90-minute program, you will learn:
The right and wrong types of Buy-Sell Agreements for specific situations and purposes
Why a bad Buy-Sell Agreement often is worse than none at all!
The "triggering events"- - not just death, disability or divorce - - that need to be considered and appropriately addressed
How to choose the right consequence for each triggering event
Why and how Buy-Sell Agreements need to be coordinated with other legal documents, besides the estate plan
Why and how to avoid "valuation hell" - - the right and wrong valuation methods and procedures
The crisis caused by improper funding approaches or worse - - none at all!
Special hidden traps for S Corporations
Some of the thorny ethical issues lurking around Buy-Sell Agreements
And lots of other "potholes" for the unwary!
PLUS, included in the presentation materials, you will receive:

Whole Interest Transfer Agreement
A Short Guide to the Interest Transfer Agreement
The Buy-Sell Grid
A Buy-Sell Agreement Drafting Checklist
A Buy-Sell Agreement Review Checklist
Your purchase includes: Downloadable PDF handout materials and MP3 audio recording. A PDF transcript may be added on for an additional fee during the checkout process.
Program Title: Is YOUR Buy-Sell Agreement Up to Snuff? Things to Remember in Buy-Sell Agreements
Speaker: L. Paul Hood
Duration: 90 minutes
Purchase
ABOUT THE SPEAKER
Jr., Esq.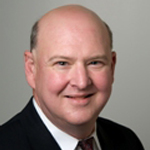 Paul Hood is presently a speaker, consultant and commentator on estate planning issues.  He also serves from time to time as a trust protector and trustee.  A former estate planning and tax attorney in Louisiana, Paul received his undergraduate and law degrees from LSU (he's a proud Tiger!) and his LL.M. in taxation from Georgetown University Law Center.  He is a frequent speaker, is widely quoted and his articles have appeared in a number of publications, including BNA Tax Management Estates, Gifts and Trusts Memorandum, CCH Journal of Practical Estate Planning, Estate Planning, Valuation Strategies, Digest of Federal Tax Articles,…
IMPORTANT NOTICE REGARDING CE CREDIT

The Ultimate Estate Planner, Inc. and the presenter are not registered Continuing Education Sponsors and this program is not pre-approved for continuing education credit for any state or regulatory agency.

However, please note that each program includes a Certificate of Completion and, depending on the license and the regulatory agency for which governs a participant's CE credit, some professionals may be able to self-report his or her participation and receive credit. It is the responsibility of the participant to complete any process necessary to seek self-reported CE credit for his or her participation. By registering for a teleconference (or purchasing on On-Demand program), you understand that CE credit is not guaranteed or warranted by the presenter or The Ultimate Estate Planner, Inc.