"Great lawyers don't always make the best businessmen."
Philip J. Kavesh, J.D., LL.M. (Tax), CFP®, ChFC,
California State Bar Certified Specialist in Estate Planning, Trust & Probate Law
Author of "The 10 Biggest Mistakes Estate Planning Attorneys Make—Running Their Business!"
October 2011 WealthCounsel Newsletter
Truer words were never spoken.  Most lawyers have gone through years and years of schooling and countless hours of continuing education courses to earn and keep their degrees to practice law and stay on top of the law and planning changes in their area of practice.  However, no matter how technically sound you may be, none of these things will help prepare you for the task of becoming the best estate planning business person you can possibly be.
Our President, Philip Kavesh, learned over the years the hard way.  He's hired numerous coaches and mentors and it wasn't until he found David Giuliano, founder of Without Boundaries Coaching, that he was able to really bridge the gap between the practice Phil had and the practice that Phil wanted.
Business Coach David Giuliano has helped not only Phil Kavesh's estate planning practice, he has also helped other estate planning professionals that have requested his expertise and coaching services.  Unlike some of the coaches out there for estate planning professionals, David's expertise and experience is not limited to the estate planning industry.  He specializes in the area of conflict resolution and developing small businesses, while also assisting executives in achieving the results they have so desperately desired but could not seem to reach.
Whether you're an attorney, CPA, financial advisor or life insurance agent, if you currently own and operate your own practice, then you are indeed a business owner and business coaching may be just what you need!
ABOUT DAVID GIULIANO, BUSINESS COACH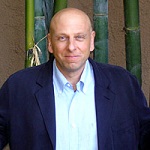 After a highly successful, 25-year career in the automotive industry, New Jersey native David Giuliano realized his true calling. It was his gift of conflict resolution, which ultimately led him to the world of professional coaching. He thrives in this element and it always seems like the worse the predicament, the more David helps people resolve previously hidden conflicts.
David went back to school to hone his natural abilities and earn the professional credentials needed. As a student at The Institute for Professional Excellence in Coaching (IPEC), he realized that the fundamental key to life is being able to connect with other people, to information and to living in general. This insight became the impetus for his mantra "it's all about connection."
In 2008, David founded Without Boundaries Coaching and since then he has successfully served hundreds of business professionals and small to mid-size companies with conflict resolution and business expansion support. His coaching practice is built not just on theory or what he learned in coaching programs, but largely as a result of boots on the ground business experience.
In 2015, David authored his first book called, Choose Connection, where he covers powerful techniques for creating the authentic connections that become possible when you tap into your genuine passions and talents, then carry that essence of yourself into every interaction in your business life, personal relationships, health and spirituality.
Although David currently practices in Los Angeles, he services numerous clients across the country and has thousands of hours of coaching experience.  He is a member of the International Coach Federation and a highly regarded member of the St. Monica Catholic Community.