By Joseph J. Strazzeri, Esq.
Each year we conduct the same exercise of compiling a list of each advisor that referred us a client over the last two years – noting how many clients were referred, those that we met with, those that retained us, and the associated total revenue. Some of the results are what we expected to see, but often we are shocked that many were one-time referrals and worse, too many great referral relationships have drifted away.
"I worked with him once, but . . ."
After many industry events and presentations, filtering through an unknown number of advisors and countless breakfasts and lunches, a new relationship develops enough to cause a referral to our firm. As per our protocols we attempt to include the referring advisor when counseling the referral, conduct timely meetings, get the work done, and just take care of the client. Even after a job well done, we often don't receive a thank you or another client – what happened?
"Yes, I know her. I referred some clients who were happy with her firm but . . ."
Collaboration working at its best? The advisor has referred us many clients in this last year or two.   We have each increased revenues from these clients and we're having fun. Gradually, or suddenly, the new client referrals stop.
Many of our colleagues find themselves in one or both of the above situations and wonder why. Our firm has conducted surveys of financial advisors and accountants to find out. The results are far too simple. Yes, the first reason is that the referring advisor felt that the relationship was not reciprocal. Upon deeper reflection, the referring advisors admitted that they started the relationship knowing that it would not be reciprocal, but over time the second reason they stopped referring is that they began to feel unappreciated for their wisdom as well as their referrals.
The practices that seem to suffer less from these concerns and maintain referral sources have one thing in common – consistent and systematized gratitude. In our surveys, the "thank you" component took many forms such as gift cads, chocolate, alcohol, thank you cards, thank you emails, revenue sharing, and even personal calls. Ethical rules for each profession and state, as well as preferences, drove the method, but consistency was the biggest factor.
The practices showing the best results not only had a consistent and systematized method to show gratitude, but also included the referring advisor and their wisdom in the client engagement. These results of collaboration are not shocking but are overlooked in so many established practices.
So what now? Simply add 5 steps to your client engagement process:
Call and letter/email to referring advisor when new client appointment is booked
Call and letter/email to referring advisor when prior client returns
Ask the referring advisor to participate in client meetings and planning process
Copy the referring advisor on client correspondence
Letter/email to referring advisor on the completion of the case
These 5 steps, combined with the stewardship mentality mentioned in our July article, offer a new or established practice the opportunity for consistent referrals from both clients and referral sources.
---
RELATED EDUCATION
Join us and Joseph Strazzeri, Esq., in association with SC Institute and the Laureate Center for Wealth Advisors, on the third and final installment of our special 3-part Teleconference Series entitled, "A Proven System for Continuously Getting Great Referrals from Professionals and Clients". This program will be held on Thursday, September 11, 2014 at 9am Pacific Time (12pm Eastern Time) and is on the topic, "The Overlooked Ingredient: Gratitude".
On this program, you will find out:
How to say "thank you" in the most sincere and moving way
Appropriately including the referral source in the planning process, client meetings, and correspondence
Generating more business for the referral source through ongoing maintenance programs and by keeping in touch regarding changes in client circumstances (such as through the "you had a grandchild" letter)
You can register for each individual call or all three calls. For more information and to register, click here.
---
ABOUT THE AUTHOR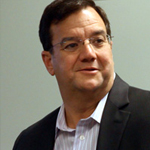 Joseph J. Strazzeri is an attorney and principal at the The Law Firm of Strazzeri Mancini, LLP located in San Diego, California. He is also the co-founder of SC Institute and the Laureate Center for Wealth Advisors, two nationally renowned organizations that collaborate, educate, and work side-by-side estate planning professionals of all designations to help build stronger client relationships utilizing the multi-disciplinary practice model. Joe can be reached at 858-200-1900 or you can reach him online through his website at www.strazzerimancini.com.
---
OTHER ARTICLES IN THIS ISSUE
Image courtesy of phanlop88 / FreeDigitalPhotos.net